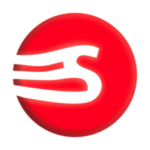 Website White Soul Motors Limited
White Soul Motors Ltd is an Automobile company that started its operation in 1997 with the sole aim of providing "infinite satisfaction on wheels" to both corporate organizations and individuals in need of quality and competitive market price.
Applicants interested in working at White Soul Group should please check below for this available vacancy:
Job Title: Business Development Executive
Location: Lagos
Job Description
Our organization, a highly reputable, luxury automobile company is looking to engage the services of a Business development Executive to join our team. and help us continue our tradition of unparalleled customer satisfaction.
As an ideal candidate, you have a track record of outstanding sales & managerial experience.
Job Function
Build market position by locating, developing, defining, negotiating, and closing business relationships.
Job Duties:
Identify and develop business opportunities.
Proactively hunt for target organisations and establish communication and contact for the business growth.
Leading marketing team by initiating marketing strategies coordinates actions to influence the market while responsible for own lead generation and appointment.
Identifies trendsetter ideas by researching industry and related events, publications, and announcements; tracking individual contributions and their accomplishments.
Locate or propose potential business deals by contacting potential partners; discover and build network, referrer, follow up all leads generated, close up deals and increase patronage.
Build client, associate, and repeat customers with a sustainable strategy to keep and retain them.
Screen potential business deals by analysing current market price, credit period and financial capability; evaluating options; resolving internal priorities; recommending equity investments.
Responsible for development of business proposals, budgeting and planning of all branding and marketing activities.
Ensure team members represent the company in the best interest, using knowledge of market and competitors identify and develop the company's unique selling proposition and differentiation.
Driving given sales target and ensure it is met by the team.
Prepare and submit weekly progressive reports, detailing activities cover, achievements and pipeline transactions.
Use a variety of styles to persuade or negotiate appropriately.
Adhere to all quality standards of operation processes and procedures.
Requirements
Qualification: B.Sc/HND in Business Administration or other related field.
Experience: 4 years – 8 years in Automobile Marketing and Sales.
Method of Application
Interested and qualified candidates should send their CV to: [email protected] using the "Job Title" as the subject of the email.