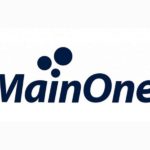 Website MainOne Cable Nigeria
MainOne has grown to become the leading provider of Wholesale and Enterprise connectivity and data center services across the West African region and the company partners with major global technology companies to deliver services to its customers. The company continues to grow its footprint with major network interconnection facilities, extensive terrestrial fiber build out, regional Points of presence, and delivery of services into 10 countries in West Africa.
Applicants interested in working at MainOne Cable Nigeria should please check below for this available vacancy:
Job Title: Cloud Operations Analyst
Location: Lagos
Job Type: Permanent
Department: Technical
Responsibilities
The Cloud support analyst will be responsible for providing Second level support to MainOne cloud customers in line with Customer SLA requirement and ensuring day to day operations & maintenance of the MainOne' s cloud infrastructure.
The specific responsibilities shall include to:
Provide timely L2 issue resolutions and support to cloud customers.
Ensure day to day operations and maintenance of the cloud infrastructure.
Identify, recommend and implement potential improvements to service efficiency.
Comply with support processes and procedures to ensure customer satisfaction and service level objectives (SLO) are met.
Qualifications, Skills & Competencies
Qualifications:
Bachelor's Degree in Computer Sciences, Information Management or related engineering field is preferred
Minimum of 4 years' experience in virtualization & Cloud technologies.
Skills & Competencies:
Strong documentation skills.
Excellent customer engagement skills
Strong Cloud experience (Azure or AWS).
Excellent oral and written communication skills.
4 years' experience with Microsoft Systems Center 2012
PowerShell scripting experience will be an added advantage.
Strong hands on experience on Hyper-V, VMware, Windows Server 2012 and Active directory.
Knowledge of Cloud monitoring tools like Solarwinds, Azure Monitor, Cloudwatch, SCOM etc.
Networking and system security experience will be an added advantage.
Certifications in Hyper-V, Windows Server, Microsoft System Centre, VMware, Linux, Storage, and other Cloud Technologies is required.
Demands of the Job:
Prioritizing skills
Ability to take ownership
Problem solving and Troubleshooting skills
Ability to work under pressure