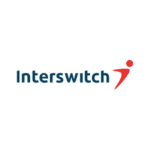 Interswitch
Interswitch is a Pan-African Integrated Payment company, founded in Nigeria but committed to Africa. We contribute to Africa by facilitating intuitive forms of exchange of value across cultures.
Job Description:
We are looking for a DevOps Engineer who will join our Engineering team to Implement and monitor robust, stable and highly available technology platforms (i.e. systems, applications and services) that drive Interswitch business solution.
You should have significant experience in DevOps Engineering and be able to perform efficiently in a fast-paced environment.
Job

Responsibilities:
Expertise in Linux and Windows operating systems and Shell scripting.
Technical experience working with cloud technologies.
Build and Deployment Management (Jenkins) in a CI/CD workflow
Experience with Chef, Puppet or Ansible, automating all aspects of system and server management.
Good understanding of distributed systems and container technologies like Docker/Kubernetes container infrastructure and orchestration.
Experience with DNS, Networking and High Availability solutions.
Proficient in at least one of the following languages: Python, Ruby, Go.
Ability to work across teams to continuously analyse system performance in production, troubleshoot reported issues, and proactively identify areas in need of optimization
Previous experience with developing and driving real time monitoring solutions that provide visibility into site health and key performance indicators.
Working knowledge of databases
Working understanding of Load balancing technologies
Working understanding of IT service management (Incident, Problem, Change and Knowledge management)
Ability to work within a technical team of support engineers through day-to-day operations and critical incidents.
Problem-solving attitude
Job Requirement:
Good first degree in Computer Science / Computer Engineering or other related area
Microsoft Operating Systems & Database Certifications (e.g. MCP)
Service Management Certifications (e.g. ITIL)
Project Management Certifications
Skilled in DB Administration, Capacity Management, Availability Management, Systems Design and Integration, Systems Security
Extensive experience and skilled in Programming, Research and Analytical Skills
Great attention to details, Communication, ability to work under pressure and Time management.