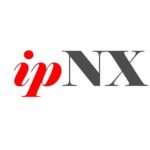 Website ipNX Nigeria Limited
ipNX is one of Nigeria's fastest growing Information and Communications Technology companies, serving a multitude of needs across enterprises, small businesses and residents with innovative, world-class services.
Applicants interested in working at ipNX Nigeria Limited should please check below for this available vacancy:
Job Title: Employee Experience and Communications Officer
Job ID: 58
Location: Lagos
Department: Human Capital Management
Function: Content creation/curation, employee experience, internal & external communications.
Reporting to: Head, HR Operations
Travel Frequency: Occasional
Purpose of the Job
Responsible for creating and executing a digital communication strategy for engaging with employees.
Also, monitoring and improving the overall employee experience across company culture, physical space and technology to produce an engaged, motivated and high performing workforce.
Expected Key Results:
Wholesome employee experience.
Internal communication & content curation duties.
Develop strategies and initiatives that would enhance employee experience.
Monitoring employee experience KPIs (satisfaction, engagement, productivity) as it relates to company culture, physical space and technology tools.
Drive leadership awareness, commitment and accountability for the employee experience and diversity and inclusion.
Foster positive employer-employee relationships through effective communication.
Design & review copy for print and digital platforms.
Handle protocols for internal corporate announcements. Create alignment by taking concepts/ideas from various stakeholders to create deeply resonating & engaging content.
Manage and update all ipNX internal employee digital presences such as career portal, Intranet, etc.
Report to Executive Director, Corporate Services on trends on all employee experience touch points.
Create SLAs for vendors as it pertains content and designs for corporate services.
Assist with general administrative/corporate duties as necessary.
Perform other duties as assigned by the Executive Director, Corporate Services.
Educational Qualifications & Functional Skills
Minimum 2.2/Upper Credit, Bachelor's degree in Computer Science, HR, Communications, Public Relations or related discipline.
Training/certification in user experience design, user research, usability design or product design is an added advantage.
Portfolio/case studies- Visual design: e.g fliers, magazines, advertising campaigns etc, User experience design assets: personas, journey maps, wireframes, usability tests etc, copy writing and Video editing and post-production.
Web design & development: HTML, CSS & JS (Experience of frontend frameworks like Angular, React or Vue.js is a bonus)
User experience design tools: usability testing, user research, wireframing, prototyping, A/B testing
Work Experience:
1-2 years of experience in similar capacity.
Experience with user experience design techniques e.g. user research, usability testing, wireframing, prototyping, journey mapping, personas etc.
Creative copywriting, for presentations, email copies, publicity and advertising assets.
Experience with Adobe Creative Cloud i.e. XD, Photoshop, Illustrator, InDesign, AfterEffects, Premiere Pro.
Experience with CMS i.e. WordPress, Blogger, LinkedIn Publishing, Medium
Experience working in social media, online publishing or digital marketing and its tools e.g. Mailchimp.
Experience working with analytics tools e.g. Google Analytics
Other Requirements:
Storytelling
Customer Focus
Ability to sell
Action orientation
Ability to optimize work processes
Tech savvy
Drive results
Self Development
Nimble Learning
Resilience