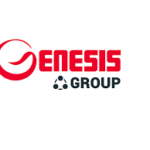 Genesis Group
Genesis Group is a wholly Nigerian owned Catering, Hospitality & Entertainment Conglomerate with business interest in Hotels, Restaurants, Cinemas, Shopping Malls, Real Estate Development, Outdoor Catering, Industrial Catering & Housekeeping Management, and Food Production.
JOB Briefing
Trainees would explore their potentials
Trainees would encourage personal and professional development having the possibility for career growth and be prepared for Management positions
Trainees have opportunity for course work and on-the-job-training to work in different departments on a rotational basis, so that they can understand work processes and their roles thoroughly.
Entry Qualification:
Candidate must be a fresh graduate
Must have completed the mandatory one-year NYSC programme and have a certificate of completion
Be not more than 27 years old
Have a minimum of 5 O' level credits (including English & Math) at ONE sitting.
Have a minimum of second class (Lower division) honors at first degree.
Show adaptability, willingness to learn new skills and commitment to exceptional delivery.
Have excellent oral and written communication skills.
Be innovative and creative.
Be emotionally intelligent and have ability to work well under pressure.