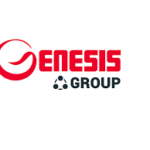 Genesis Group
Genesis Group is a wholly Nigerian owned Catering, Hospitality & Entertainment Conglomerate with business interest in Hotels, Restaurants, Cinemas, Shopping Malls, Real Estate Development, Outdoor Catering, Industrial Catering & Housekeeping Management, and Food Production.
JOB DUTIES:
Supervising the analysis and preparation of pre-qualification packages and technical bid proposals
Managing the client relationship and keeping up-to-date database/information on bids and pre-qualification packages submitted to client.
Managing the administrative follow up of all business development initiatives of the business
Identifying business opportunities and prospects through researching and analyzing sales options
Being responsible for expanding the company's clientele by developing business and sourcing for contracts
Supervising of the identification of brand improvements by remaining current on industry trends, market activities, and competitors.
Maintaining relationships with clients by providing support, information, and guidance; researching and recommending new opportunities; recommending profit and service improvements.
Supervising the development of business proposals for new and existing customers.
Supervising the development of creative strategies to retain the clients including interviewing them to take their feedback and incorporate it into the growth plan.