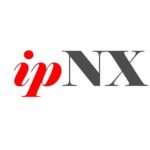 Website ipNX Nigeria Limited
ipNX is one of Nigeria's fastest growing Information and Communications Technology companies, serving a multitude of needs across enterprises, small businesses and residents with innovative, world-class services.
Applicants interested in working at ipNX Nigeria Limited should please check below for this available vacancy:
Job Title: Internal Communications Specialist
Job ID: 79
Location: Lagos
Department: Corporate Services
Function: Internal Communications, Content Development, Documentation & Distribution
Reporting to: GED, Corporate Services
Travel Frequency: Occasional
Purpose of the Job
The Internal Communications Specialist is accountable for creating, implementation, maintaining, aligning, updating and  distributing  internal/employee communications content across the divisions and departments; keeping staff informed and increasing engagement through several channels, such as the ipNX intranet, email bulletins, social media, ipNX career portal and regular newsletters.
The ICS is also responsible for the management of internal communications content and forums which create excitement, drive engagement, align teams and individuals and shape culture.
Expected Key Results
Internal Communications Strategy
Content Management
Effective Communication Channel Management and Engagement
Staff Satisfaction and Engagement evaluation and improvement Service Delivery
Documentation Management
Educational Qualifications
BA/B.Sc./HND in Mass Communications, Public Relations, Journalism and Marketing or related field (2.1/Upper Credit Minimum)
Functional Skills:
Professional qualification from the Chartered Institute of Public Relations or the Chartered Institute of Marketing will be an added advantage
Masters' degree in the relevant field will be an added advantage
Understanding of the importance of good media communication for a large organization
Excellent writing, editing and proofreading skills as well as well as and creating content that inspires consumer debate and discussion to drive engagement
Strong documentation, presentation, and speaking skills
Embrace change and have experience in supporting change management process
Enjoy working within a fast-paced, performance-based financial institution or similar professional environment
Be a self-starter, able to work with general direction and exercise independent judgment
Proven experience in the development and production of creative and engaging social content
Good project and time management skills – Ability to work independently and manage one's time.
Good interpersonal and relationship-building skills
A deep understanding of all Social platforms including Facebook, Instagram, Twitter, Snap and YouTube
Ability managing multiple stakeholders with strong examples of clear and concise communication
Ability to build successful relationships at all levels
Excellent analytical and quantitative skills; ability to use hard data and metrics to back up assumptions and develop business cases
Have an entrepreneurial spirit
Ability to demonstrate a mature understanding of key business needs
Verbal and written communication skills, problem solving skills, attention to detail and interpersonal skills
History of career growth, consistently meeting and exceeding goals and increasing responsibilities
Work Experience:
At least 3 years communications and content experience, especially internal/corporate/ employee  communication, for a large organization
Cognate experience in writing for a variety of different audiences is also desired. General journalistic or marketing experience is beneficial
Prior management of complex projects and advising senior managers is an added advantage.
Extensive experience in using social analytic tools to review reports and insights to action change
Proven experience and a strong understanding of content strategy
Writing or blogging experience is desirable
Experience working on a content-driven or media organisation
Experience using Customer-centric capabilities and delivery of programmes across multiple business
Experience working  in a complex matrix environment
Experience in Telecommunications industry will be an added advantage
Experience in using analytical skills to own problems through to resolution as well as being able to analyse statistical data
Other Requirements:
Customer Focus
Tech savvy
Action orientation
Drive results
Cultivate Innovation
Ability to optimize work processes
Resilience
Self-Development
Nimble Learning
Ensures Accountability
Develops Talent
Drives Engagement
Drives Vision & Purpose
Excellent Decision Quality