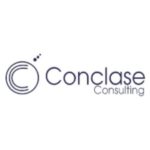 Website Conclase Consulting
At Conclase Consulting, we provide top notch IT solutions and support services to help you transform your business into an Intelligent Enterprise, redefine the customer experience, deliver a step change in productivity, and inspire total workforce engagement to achieve game-changing outcomes.
Applicants interested in working at Conclase Consulting should please check below for this available vacancy:
Job Title: Java Developer
Location: Lagos
Job Description
Senior and Intermediate Java Developers
Java and Java EE developers with extensive work experience working on spring framework and spring boot projects.
Must be able to consume and expose services in both REST and SOAP Protocols
Must understand principles of SDLC
Must be able to use git and github.
A working knowledge of CDI (context and dependency injection)
Must be able to design units tests, iterate through code and debug issues
Extensive knowledge working with open source web containers
Database management and migration scripts.
Knowledge of JVM management and performance tuning.
Deploying java applications in Docker containers and
knowledge of Azure DevOps is an added advantage.
Method of Application
Interested and qualified candidates should send their CV to: [email protected] using the Job Title as subject of the email.