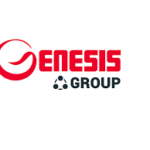 Genesis Group
Genesis Group is a wholly Nigerian owned Catering, Hospitality & Entertainment Conglomerate with business interest in Hotels, Restaurants, Cinemas, Shopping Malls, Real Estate Development, Outdoor Catering, Industrial Catering & Housekeeping Management, and Food Production.
To provide support unit leads in the execution of legal activities in the Company.
Job Duties
Assists in providing professional legal advice on dispute resolution issues and litigation
Conducts extensive research on the impact of new laws, regulations and legislation that may affect GGNL and its operations and suggest recommendations
Assists in documenting the company's policies and procedures and ensuring that they meet regulatory requirements
Assists in managing GGNL's legal exposure
Assists in the development and implementation of procedures for contract management and administration in compliance with company policy.
Collates relevant materials and prepares all legal reports for unit leads
Keeps abreast of relevant best practices and amendments to regulations and statutory provisions.
Maintains an accurate and up-to-date database of all contracts, disputes and litigation agreements
Obtains updated copies of regulations and other relevant documentation relating to the company and files appropriately.