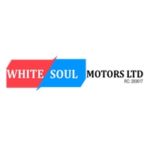 Website White Soul Motors Limited
White Soul Motors Ltd is an Automobile company that started its operation in 1997 with the sole aim of providing "infinite satisfaction on wheels" to both corporate organizations and individuals in need of quality and competitive market price.
Applicants interested in working at White Soul Motors Limited should please check below for this available vacancy:
Job Title: Logistics Officer
Location: Enugu / Calabar
Job Description
Our company, a leading logistics firm is looking to hire Logistics Fleet Officers at our Enugu / Calabar locations who would assist in the recruitment of quality drivers into the fleet, achievement of turnaround time, maintaining detailed records of vehicle servicing and inspection and scheduling regular vehicle maintenance to ensure operational efficiency, among other duties.
Key Responsibilities of the Role
Oversee assigned fleet's operations and make direct reports to the Fleet Coordinator on fleet performance and other operational requirements
Route surveys and planning in conjunction with the Operations Manager
Monitor and report daily trucks turn-around time
Direct activities related to dispatching, routing, and tracking vehicles
Direct investigations to verify and resolve all аcomplaints relating to fleet management or drivers conduct
Obtain and maintain annual inspections certification by regulatory authorities or in line with contractual obligations from clients
Obtain and maintain all truck licensing, registrations and permits
Oversee proper use of fuel/diesel rations; maintain log and account for fuel/diesel and oil storage tanks
Develop strategies for greater fuel efficiency.
Coordinate daily pre-trip and post-trip truck inspections
Contribute in the decision making regarding lease and purchase of vehicles.
Utilize GPS systems in conjunction with tracking unit to monitor drivers and track vehicles at all locations daily and in case of theft.
Conduct, in conjunction with the tracking unit, proper tracking of drivers in transit to ensure prompt and target time of delivery
Take prompt inventory of truck at the site of an accident or incident and document properly
Ensure prompt handling and coordination of rescue operations of company's vehicles, personnel and goods, whenever the need arises
Recommend cost cutting strategies in order to maximize profits.
Ensure compliance with Federal transport laws and regulations.
Develop and maintain efficient schedules for drivers and motor mates to ensure that such personnel are available at all times.
Conduct regular safety/fleet meetings with drivers, in conjunction with the safety team
Make and advise recommendations to HR Department, through the Head of Operations, on training, annual leave or off-days, scheduling, reprimanding, hiring, and termination of recalcitrant drivers, maintenance staff, etc
Conduct pre-employment assessment of drivers and submit report on performance to the Fleet Coordinator
Develop, maintain and ensure adherence to disciplinary procedures and drivers' orientation program and administering disciplinary measures to non-compliant drivers.
Assist the HR unit in the recruitment of quality drivers into the fleet.
Managing drivers so they adhere to strict schedules.
Training and re-training of the drivers (and motor mates) for efficiency
Regularly holding meeting with the drivers (and motor mates) (except those on official assignment) to discuss and ensure the smooth operations and the actualization of the goals of the company
Observe drivers and motor mates behaviors and actions within and outside the company premises and make necessary recommendations as regards fitness for purpose
Constantly monitor the tracking report and follow up with drivers on issues raised and send updated report on issues resolution.
Requirements
Minimum of a Bachelor's Degree from a recognized tertiary institution
M.Sc. in Transport or Logistics is an added advantage
Minimum of 4 years experience in supply chain management, including, haulage, logistics, and fleet management and customer service operations.
How to Apply
Interested and qualified candidates should send their CV to: [email protected] using the Job Title as the subject of the mail.