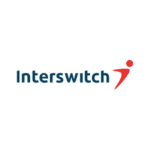 Interswitch
Interswitch is a Pan-African Integrated Payment company, founded in Nigeria but committed to Africa. We contribute to Africa by facilitating intuitive forms of exchange of value across cultures.
Job Description:
We are looking for a Program Manager who will manage the delivery of software development projects with optimal quality in a timely manner. You will act as a liaison officer between all teams required on your projects to ensure requirements are well articulated, analyzed and delivered.
You should be an excellent servant leader with in experience in project management, preferably in the software development space.
Job

 Responsibilities:
As a Scrum Master
Provide support to team members in the development, testing and deployment processes (e.g. impediment removal, requirement clarification, etc)
Work with Solution Architects and Product Owners to maintain team's task board and organize team activities
Act as an evangelist of the agile principles
Conduct agile events with the required stakeholders on projects
As a Project Manager
Provides the project vision to project team members and keeps focus firmly fixed on the same
Coordinate project planning activities to develop and maintain project plan comprising the project objectives, scope and schedule
Track project against its schedule and objectives and take corrective actions to address deviations
Ensure project delivery is timely and meets required quality standard
Organize and conduct project meetings
Prepare and present oral and/or written project reports and presentations
Work closely with required stakeholders to do resource planning
Proactively identify and mitigate potential or real roadblocks
Drive adherence to product and project documentation maintenance on confluence
Escalate project related matters
Effective and timely use of project management tool to prepare and update project documentations (plans, report, risk, etc)
Develop project related report as the need arises
Ensure compliance with engineering processes and standards
As a Business Analyst
Work with product owners or managers to articulate product requirements in form of user stories and/or journey
Define or delineate project scope with stakeholders
Engage SMEs and wide-ranging stakeholders to discover detailed information/requirements on projects or products
Ensure a thorough understanding and breakdown of user stories and develop acceptance criteria
Identify dependencies that may be required to produce project deliverables
Run through the standard requirement analysis checklist to ensure each standard requirements are identified per project type
Work with solution architects to produce or document required technical design e.g. architecture, process flows, system designs, use cases and so on
Confirm or review gathered requirements with product owners
Ensure requirement documentation is documented in a standard template
Ensure requirements are prioritized
Drive development of test cases based on the outcome of requirement analysis/requirement document
Job R

equirements: 
3+ years' experience of working as project manager or other related position
Significant experience with project management techniques and methods
Agile project management experience will be a plus
Good practical experience with project management software (such as Jira, MS Project )
Strong leadership, organizational and problem-solving skills
Excellent communication skills
BSc or BA degree in Engineering or other relevant area; MSc or MA degree will be a bonus.