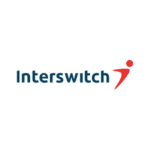 Interswitch
Interswitch is a Pan-African Integrated Payment company, founded in Nigeria but committed to Africa. We contribute to Africa by facilitating intuitive forms of exchange of value across cultures.
About the QA Engineer position
We are looking for a Quality Assurance (QA) Engineer who will execute and manage exploratory and automated tests to ensure product quality. You will design and implement tests, debug and define corrective actions, review system requirements and track quality assurance metrics (e.g. defect densities and open defect counts). In addition, you should partake in all stages of software development to proactively identify potential issues. In summary, an ideal candidate should work to:
• Implement quality standards and measures for the Information Technology services within Interswitch.
• Ensure products and services meet regulatory standards and customer needs.
• Partake in the development and launch of efficient Information Systems to support Interswitch's core business.
Responsibilities
You will function in the following capacities:
Strategy & Planning
• Partake in established Quality Assurance measures and testing standards for new applications, products, and/or enhancements and fixes to existing applications throughout their development/product life cycles.
• Perform industry analysis to increase awareness on Software Quality standards and provide insights to the Quality Assurance team.
• Prepare and deliver test reports, recommendations, or alternatives that address existing and potential trouble areas in IT systems and projects across the Organisation.
Technical requirements
You will be required to ensure satisfactory service with customers at all levels (Business Analyst, Developers, Operations, Products and Management teams). Also, you will:
• Create and execute test strategies which cover identified test scenarios.
• Execute manual and automated tests. An acumen for automated testing is very desirable.
• Follow standards set by the department Head to ensure quality software release.
• Support and serve as a technical expert for Interswitch's in-house developed applications in all stages of development, testing, and production.
• Ensure that testing activities allow applications to meet business requirements and systems goals, fulfill end-user requirements and identify existing or potential issues.
• Ensure proper documentation of all testing activities.
• Review new or modified programs, including documentation, diagram, and flow charts, to determine if the programs will perform as users require and conform to guidelines.
• Ensure that regression tests are performed for any existing products that have been enhanced to discover any bugs.
• Make recommendations for improvement of applications to Software Engineers.
• Oversee manual testing in situations where automated tests cannot be achieved. That being said – be relentless about finding ways to automate these manual tests to save time and repetitive effort in the future.
• Communicate application issues to the concerned development team for timely resolution.
• Ensure PCIDSS standards are met through close monitoring of outputs.
• Create methodologies and processes for the collection and analysis of data for ensuring software, systems, and product quality
Qualifications
• 2 to 3 years' work experience in a Software Quality Assurance role.
• You have excellent communication and interpersonal skills to enable you work as a team player, rather than just as an individual.
• Basic programming experience is an added advantage.
• Understanding of development methodologies (such as Agile and Scrum).
• Strong verbal and written communication skills with the ability to liaise with a variety of stakeholders.
• Good organization and problem-solving skills.
• The ability to work under pressure.
• Excellent attention to detail.
• Critical analysis of systems with the intention to break them.
• Technically, previous experience with these tools is desirable: JIRA, Jenkins, Git, Ruby/Cucumber, Postman, Katalon Studio, Appium and Selenium Webdriver.
• ISTQB Foundation Level certification is a great added advantage.