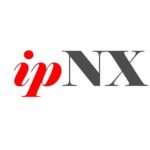 Website ipNX Nigeria Limited
ipNX is one of Nigeria's fastest growing Information and Communications Technology companies, serving a multitude of needs across enterprises, small businesses and residents with innovative, world-class services.
Applicants interested in working at ipNX Nigeria Limited should please check below for this available vacancy:
Job Title: Service Fulfillment Engineer
Job ID: 78
Location: Trans Amadi Estate, Port Harcourt
Department: Business Operations
Function: Service Delivery & Support
Reporting to: Team Lead, Network Core & Service Delivery
Travel Frequency: Occassional
Purpose of the Job
Reporting to the Team Lead West, Network Core & Service Delivery, the Service Fulfilment Engineer is responsible for deploying carrier grade and reliable network infrastructure and services for ipNX enterprise customers in accordance with set SLAs.
He will be responsible for planning, directing and coordinating activities required to fulfil and support network services to enterprise customers. These include the management of existing and development of new network infrastructure and systems, as well as overseeing system & network administration tasks.
He will also act as the 2nd level contact for customer faults relating to network connectivity & systems by taking ownership of reported customer issues and seeing these problems through to resolution. Your key support responsibility includes researching, diagnosing, troubleshooting, identifying and implementing solutions to resolve all network connectivity & system issues.
He is equally tasked with ensuring high levels of customer satisfaction and operational excellence during all levels of engagements with customers – including pre-sales support, service delivery (installation & configuration) as well as support calls or visits.
In addition to the above, he is also required to provide routine in-house training and mentoring for lower level staff and other units where required.
Expected Key Results:
Install, configure, optimize and maintain network connectivity infrastructure & systems for the ipNX Network as well as for enterprise customers as per agreed set standards and SLAs.
Safeguard performance, capacity, availability (>99.9%) and quality of the ipNX network by monitoring emerging incidents and initiating preventive actions.
Recommend areas of improvements, product enhancements incl. new platforms, features and services that meets present and future needs of the voice communications business.Offer pre-sales support and provide accompanying proposals and design documents with the most optimal and cost effective solutions that meets the business objectives.
Reporting
Asset Management
Educational Qualifications
B.Sc in Computer Science / Computer Engineering / IT Related Disciplines (2.1/Upper Credit Minimum)
Functional Skills:
Understanding of Communications Networks. Cisco network certification is required.
A good grasp of Wireline & Wireless Installations (Fibre & Ethernet Cabling, IP Planning, RF Planning, Network Design, Installation and Maintenance)
High degree of Microsoft Office Suite competence [Bonus: Visio, MS Project]
Fluent English
Exemplary Communication Skills [Face to Face and over the telephone]; Ability to communicate effectively at all levels of an organization.
Work Experience:
At least 1 year experience within the telecoms space as a Network/Communications Engineer
A good understanding of computer networks as well as some aspects of project management (Cisco Certification | PMP is a bonus)
A good grasp of technical (wireless & wireline) installations and willingness to learn more
Practical Experience with Network Connectivity Devices (Routers & Switches)
Experience with LAN/WAN Network Design and Configuration
Good working knowledge of Microsoft Office Suite [including MS Project &Visio]
Other Requirements:
Customer Focused
Hardworking and Tenacious
Action Orientation
Tech Savvy
Result Driven
Excellent Decision Quality
Attention to Detail
Problem Solving
Excellent troubleshooting and analysis skills
Impeccable Customer Service and Support Skills
Customer Focus
Self-Development