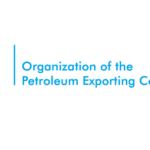 Website Organization of the Petroleum Exporting Countries (OPEC)
The Organization of the Petroleum Exporting Countries (OPEC) is a permanent, intergovernmental Organization, created at the Baghdad Conference on September 10–14, 1960, by Iran, Iraq, Kuwait, Saudi Arabia and Venezuela. OPEC's objective is to co-ordinate and unify petroleum policies among Member Countries, in order to secure fair and stable prices for petroleum producers; an efficient, economic and regular supply of petroleum to consuming nations; and a fair return on capital to those investing in the industry.
The Data Services Department collects, retrieves and provides statistical data as support to the research and analytical studies in the other Research Division Departments and other activities of the Secretariat. It also develops up-to-date IT applications and database systems, and provides specialized relevant documents and references. The Department has the responsibility of a central, timely provider of reliable up-to-date data, documentation and information pertaining to oil markets in particular and energy markets and related issues in general as well as rendering IT development services.


Objective:
To assist the Head of Data Services Department and to coordinate, supervise and carry out statistical activities, to manage and guide staff assigned to the Statistics Group in identifying, collecting, storing and retrieving statistical data for the Secretariat and in providing statistical assistance to researchers in the Secretariat; to carry out statistical research in energy, oil and economics related projects and other administrative tasks relating to the Group.
Required Qualification:
Education:
University degree in statistics, Mathematics, Operational Resaerch or Economics
Advanced degree preferred
Work Experience:
University Degree: 10 years
Advanced Degree: 8 years
Training and Specialization:
Statistical Methods and Analysis
Econometrics
Database Queries and data Mining
Relational Databases, Design Principles (ER-Modeling, Data Flow Diagram)
Extraction and Transformation tools
Application Software: Excel, Access, Oracle, B20/20, PL/SQL
IT Skills (internet, networking, FTP,  TCP/IP)
Oil Industry Operation
Firm Knowledge in the area of energy with specific expertise in the oil sector.
Competencies:
Managerial & Leadership Skills
Communication Skills
Analytical Skills
Presentation Skills
Interpersonal Skills
Customer Service Orientation
Team-Building Skills
Initiative and Integrity
Language: English
Status of Benefit
Members of the Secretariat are international employees whose responsibilities are not national but exclusively international. In carrying out their functions they have to demonstrate the personal qualities expected of international employees such as integrity, independence and impartiality.
The post is at grade D reporting to the Head, Data Studies Department. The compensation package, including expatriate benefits, is commensurate with the level of the post.
Method of Application
Applicants must be nationals of Member Countries of OPEC and should not be older than 58 years.
Applicants are requested to fill in an application form which can be downloaded from the OPEC website.
In order for applications to be considered, they must reach the OPEC Secretariat through the relevant Governor not later than 30 September 2020.