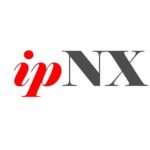 Website ipNX Nigeria Limited
ipNX is one of Nigeria's fastest growing Information and Communications Technology companies, serving a multitude of needs across enterprises, small businesses and residents with innovative, world-class services.
Applicants interested in working at ipNX Nigeria Limited should please check below for this available vacancy:
Job Title: System Analyst / Developer – OSS / BSS
Job ID: 72
Location: Lagos
Department: Information Systems and Technology
Function: System Analysis and Software Development
Reporting to: Head, Information Systems & Technology
Travel Frequency: Occasionally
Purpose of the Job
Primary responsibility for the development and support of the OSS / BSS platform and its integration with other systems and applications.
Expected Key Results:
Develop and build software and applications.
Ensure feasibility and usefulness of projects.
Periodic project status reports
Educational Qualifications & Functional Skills
Minimum 2.1/ Upper Credit Bachelor's Degree in Computer Science, Computer Engineering, or Computer Information Systems or any related field or a combination of related experience and education.
Work Experience:
Hands-on experience with Perl programming, Linux, Postgres RDBMS, and Apache web server required.
Demonstrated experience developing database-driven web applications using PHP, Python, Ruby on Rails, or Java, a plus.
Previous experience in Telco OSS / BSS software, such as Freeside and FreeRadius, a big advantage.
Experience with user experience software development using JavaScript including libraries such as JQuery, XML, CSS3.0 (with dynamic, responsive web design with mobile devices), and other related UI technologies (HTML5, Flash)
Strong integration skills.
Good understanding of web application development using HTTP REST, software standards, software development life cycle and methodologies.
Knowledge of software development process, quality control, and impact assessment.
Demonstrated knowledge in mobile platforms, internet technologies and user interface.
Experience working in a multi-platform (LINUX, Mac-OS and Windows) environment.
Experience working with version control systems (Subversion, Git).
Other Requirements:
Strong team player.
Ability to mentor less experienced engineers.
Solid problem solver.
Ability to quickly learn and apply new toolsets, technology and concepts.
Proven ability to organize, prioritize, and manage multiple projects effectively, deal with changing priorities, and to meet deadlines in a rapidly changing, fast-paced environment.
Effective communication and interpersonal skills to present information and ideas clearly and succinctly and to explain various application software and hardware to end users.