WAEC Result 2020/2021 August is Out – How to Check West African Examinations Council (WAEC) Result for August/September Examination 2020 at www.waecdirect.org.
WAEC result 2020 is Out: West African Examinations Council (WAEC) Result have been released. Follow the instructions and given steps provided on this page to check WAEC result 2020
This WAEC Website is only for those that wrote WAEC for 2020 August/September. We are glad to inform you that the result is out. Keep reading below to learn how to check your result on WAEC result portal.
The information reaching us is that 64% WAEC candidates obtained a minimum of credits in five (5) subjects and above, including English Language and Mathematics.
Finally, candidates that passed the West African Examinations Council will qualify for admission in the university of their choice.
Is WAEC Result 2020 Out?
The West African Examinations Council 2020/2020 result will be out after 45 days counting from the date the last paper was written.
How to Check 2020 WAEC Result Online
Presently, WAEC result has not been released online. Meanwhile, you don't need to buy any scratch card to check your 2020 WAEC result.
Rather all you need is the smart identity card used during the conduct of the examination.
Candidates are to wait patiently for the result to be published on the official portal https://www.waecdirect.org/
Step#1: Go to WAEC 2020 result checking portal at https://www.waecdirect.org.
Step#2: Enter your WAEC Examination Number in the required column.
Step#3: Select your Examination Year i.e. 2020.
Step#4: Select your Examination Type i.e. SCHOOL CANDIDATE RESULT.
Step#5: Enter the Card Serial Number.
Step#6: Enter the Card PIN.
Step#7: Finally, click "Submit" button to get your 2020 WAEC Result.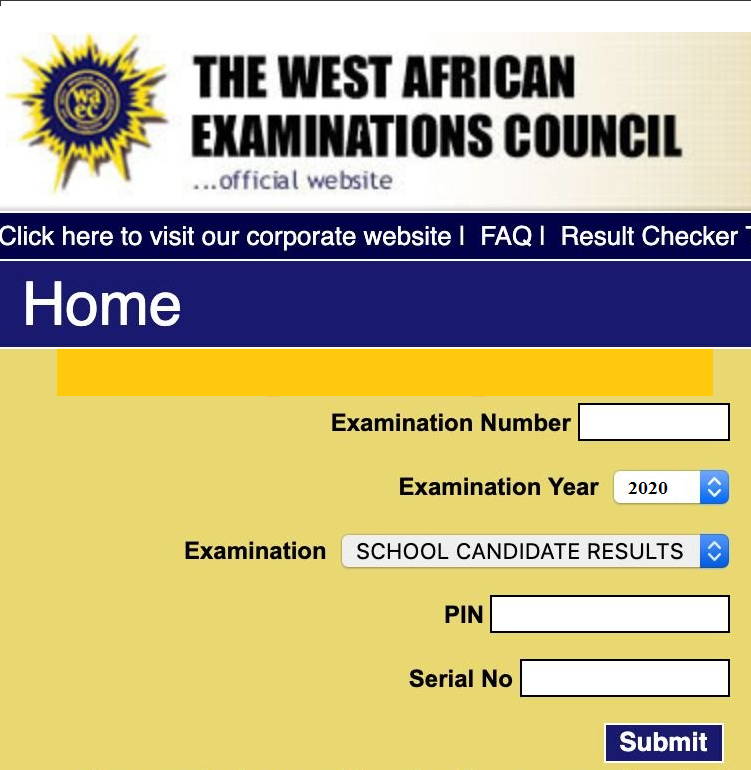 RECOMMENDED:
WAEC Contact Information
If on the process of checking your WAEC result you encounter a problem!
Kindly send the following details to [email protected] for verification and assistance
Error message displayed
Your examination number
Type of Exam
Year of Exam.
Final Note
So that's it for my guide to West African Examinations Council (WAEC) Result for 2020.
I hope you enjoyed it.
Now I'd like to hear your take:
What are you doing to get the WAEC result latest news 2020?
Or maybe you have a question about something from today's Update.
Either way, let us know by leaving a quick comment below.