Check Your Nigeria Police Shortlisted Candidates 2021 for Medical Screening Exercise Here.
Latest Update: Has Nigeria Police released the 2021 Shortlisted Candidates PDF List? Yes, Nigeria Police shortlist for 2020/2021 constable recruitment medical screening is now released. Would you like to download the list? CLICK HERE TO CHECK YOUR APPLICATION STATUS.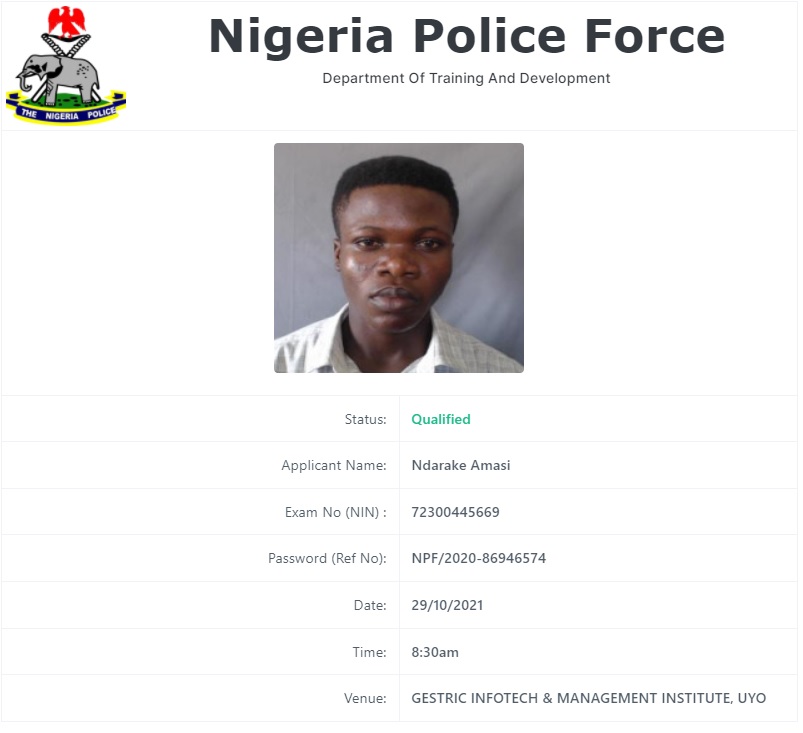 Nigerian Police Shortlisted Candidates – The names of candidates invited for medical screening exercises at the Nigeria Police respective zonal headquarters for 10,000 Police Constables recruitment. candidates who sat for the Computer Based Test (CBT) examination held across thirty-six states in Nigeria, including the Federal Capital Territory and Abuja, between Monday 18/10/2021 to Tuesday 26/10/2021 can now check for their names online.
The Nigeria Police Force (NPF) has released the names of successful candidates for medical screening recruitment.
Before you proceed, check out these other recruitment shortlists:
Note: All candidates who participated in the 10,000 Nigeria Police Constables Recruitment Examination held at Nigerian Police respective centres between 18 October 2021 and 26 October 2021 can now check their application status and print out their medical screening slip if qualified.
How to Check Nigeria Police Shortlisted Candidates
Visit the portal www.policerecruitment.gov.ng
Click on Check Status
Enter Your NIN | Reference ID | Phone | Email
Afterwards, click on Check Status
If qualified for the next stage
Print your Computer Based Test (CBT) examination slip
Were you successfully shortlisted? You are to continue with the next recruitment process.
Otherwise, you can also access your Nigeran Navy shortlist by checking this portal or by following the procedures outlined below:
Login to Navy Portal at www.npf.gov.ng shortlisted candidates-2020 or www.psc.gov.ng/shortlisted candidates-2020
Then, enter your registered Phone number
In the end, click the check Button for your application status.
Congratulations to all the candidates that made it to the Nigerian Police Force (NPF)recruitment next phase of the selection process.
What Successful Candidates are required to come Along with
Clean white T-shirt and shorts.
National Identity Card/Slip and printout of the medical screening slip (as obtained from the portal)
Nose Mask etc.
When will Nigeria Police Medical Screening Exercise Commence?
The medical screening is the next stage of the recruitment process and would hold from Nov. 23 to Dec. 6.
Where/How will the Nigeria Police Medical Screening Take Place?
The exercise would be conducted by the Nigeria Police Medical Services between 8 a.m. and 3 p.m. daily at the designated Police clinics and hospitals in the 17 Police zonal commands across the country.
Final Note
The exercise would be carried out in strict compliance with the COVID-19 prevention protocols Also, the recruitment exercise is free while the medical screening would be conducted in the best tradition of transparency and professionalism.
Do you think this Nigeria Police Shortlisted Candidates post can be helpful to somebody else? Then, why not share it on Twitter, Facebook, WhatsApp, or Email it to friends. Use the buttons below for the activity.
However, should you have any questions, Please, Feel Free to let us know in the comment box.